2018 NSSCA Professional Association Conference: Friday, October 26th
October Conference
Nova Scotia School Counsellors Association
October 26, 2018
Spatz Theatre, Citadel High School
1855 Trollope St, Halifax, NS B3H 0A4
Building Skills, Solutions, And Supports
Conference Co-Chairs:
Andrew Gosney, M.Ed. (Counselling), CCC
Ann Lambe, M.Ed. (Counselling), CCC
Conference Registrar:
Martia MacLean, M.Ed. (Counselling), CCC
Conference Email contact:
nsscaconference@nstu.ca
Please join us on Octboer 26th at the SPATZ Theatre for our Annual Nova Scotia School Counsellor's Conference to explore a variety of topics to add to and enhance our knowledge and skills in support of our students and school communities!
Keynote Speakers:
Robert Wright, MSW, RSW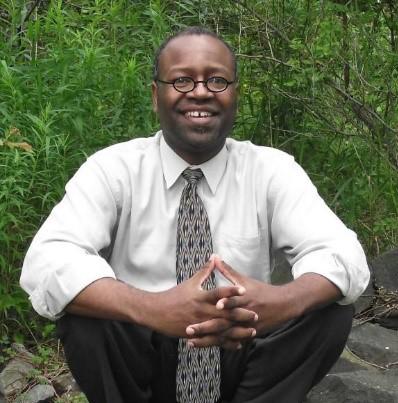 Short Biography
Robert Seymour Wright is a Social Worker and Sociologist whose 28 year career has spanned the fields of education, child welfare, forensic mental health, trauma, sexual violence, and cultural competence. A "clinician/academic/administrator," he has always integrated his work delivering direct practice clinical service to clients with teaching and supervising interns and promoting lasting systemic change through social policy advocacy.He also consults, trains, speaks and comments on a wide range of issues.His pioneering work with colleagues in cultural competence and conducting cultural assessments has received national attention.

Robert holds Bachelor's and Master's degrees in social work and has post-graduate training in social work and sociology. He has served in notable roles as the Race Relations Coordinator of the former Dartmouth District School Board, Executive Director of Family & Children's Services of Cumberland County, and the Executive Director of Nova Scotia's Child and Youth Strategy.

Robert also serves as the Executive Director of The Peoples' Counselling Clinic which provides no and low cost counselling and casemanagement services to low income indiduals and special populations. A "Teaching Clinic" it is staffed by a casemanager and counselling interns supervised by Robert. Through the Peoples' Clinic, Robert conducts ManTalk, a treatment/support group for male victims of sexual violence, and other programmes for special populations.
Morning Keynote Address: Diversity vs. Confidentiality
Confidentiality is a key ethical consideration for professionals from various backgrounds. Many services have rigid processes and procedures in place that often prevent disclosure of information. While this is a sound ethical and legal way of working it often prevent effective service delivery. This is especially true when working with families and communities who differ culturally from many mainstream service providers. Our agencies and institutional processes are designed based on Eurocentric values. Other cultural groups place different emphases on family and community and it is expected that friends and family will be allowed to participate in each person's care. This is not necessarily possible with rigid adherence to mainstream privacy considerations. Furthermore, mainstream service providers do not necessarily have the knowledge to help people from diverse backgrounds and need guidance from friends and family of those being served. In this key note address, Robert will discuss issues of cultural competency in relation to confidentiality, outline structural barriers to serving immigrant, African Nova Scotian, and other diverse communities, and how mainstream service delivery models can be changed to adapt to the changing needs of these populations.
Heather Fiske, PhD

Heather Fiske, Ph.D.is a psychologist with over 30 years of clinical experience. Originally from Cape Breton, she has worked in hospitals, community clinics, schools, and correctional facilities. Currently she is in private practice and active in clinical consultation, supervision, and education, as well as working on a book about solution-focused work in suicide prevention. Heather has served as a Director of the Canadian Association of Suicide Prevention (CASP) and is the recipient of the CASP national service award. Her teaching activities range from a postgraduate program in brief therapy at the University of Toronto to training service providers to the homeless. She is one of the founders of the Solution-Focused Brief Therapy Association and will co-chair the SFBTA's first Canadian conference in Toronto in 2007. Sadly, she no longer plays the bagpipes.
Afternoon Keynote: SOLUTION-FOCUSED BRIEF THERAPY IN SCHOOLS
Solution-Focused Brief Therapy (SFBT) is an evidence-based approach that is respectful, strengths-based and hope-friendly. The practice has been used extensively in counselling, and also in classrooms, in teacher consultation and in school management and supervision. Around the world there are many examples of whole schools and school systems operating on a solution-focused model. In this keynote, we will discuss how SFBT works and some examples of its use in schools, such as Sue Young's solution-focused anti-bullying programs.
Breakout Session Descriptions:
Helping Queer "Boys": Identity, Sexual Health, and Victimization
Robert S. Wright, MSW, RSW
In recent years society has come to terms with the fact that sexual abuse, harassment, and exploitation are real problems that we need to address. The development of the Nova Scotia Sexual Violence Strategy and the #MeToo movement are evidence of this. But what about our boys? Particularly GTIQ2S+ male-identified youth? Do we know what the current norms and problems are among our male-identified Queer youth? In this break out session Robert will discuss the sexual victimization of boys and young men with a focus on Queer male-identified persons. He will offer some guidance for service providers about talking about sex and relationships with this population and what to do with their disclosure of sexual victimization.
PRACTICAL SOLUTION-FOCUSED STRATEGIES FOR SCHOOLS
Heather Fiske, PhD Solution-focused practice offers practical ways to make conversations more efficient and effective: between counsellor and client; between teacher and student; between school staff and parents; among school staff; and among students. In this interactive workshop, participants will observe and practice some of the key tools of the solution-focused approach. The tools may include constructive listening, compliments, scaling questions, future-oriented conversation, and adapting language to the client.
myBlueprint from a Counsellor's Perspective
Daphnee Morin, Bilingual Partner Success Manager
As an education and career/life planning resource available across Nova Scotia, myBlueprint is used extensively by school counsellors. Whether you are a myBlueprint novice or pro, this session will help you discover a new perspective, including counsellor features, student tools, and support materials that you can use now to best support your students and school community.
International Students:Transferring Ccredits from their Home Country
Lisa Hartery and Wade VanSnick
This session will give an overview of the process of assigning transfer credits for students who have studied outside Canada before coming to Nova Scotia. Participants will review transcripts from different countries and have an opportunity to work through several examples for students from typical countries of students from the Nova Scotia International Student Program.
"Sexualized Violence and Trauma Informed Practice"
Dee Dooley, MA
Regional Capacity Coordinator, AVALON
"Sexualized Violence and Trauma Informed Practice"will provide an overview of victimization anddetail trauma informed practice and response in responding to disclosures of sexualized violence. The workshop will outline trauma effects, supportive responses, and the medical, legal, and therapeutic healing options for victims/survivors of sexualzied violence, as well as strategies to build resilience. This presentation will be in two parts. www.avaloncentre.ca
Presenter Bio:Dee Dooley is a socio-legal researcher and community development professional. She is currently working as the Coordinator of Community Education and Professional/Legal Trainingat Avalon Sexual Assault Centre. Through this role, she facilitates educational opportunities for the community andworks with organizations, service providers, and governments to develop trauma informed responses and policy to address systemic advocacy issues related to supporting survivors of sexualized violence. Dee has over ten years of experience with crime prevention and leadership development programming for women, youth, and LGBTQ populations who have experienced violence. She holds degrees in sociology, gender studies, and criminology where her research focused on the criminalization of women survivors of intimate partner violence.
Promoting Alternative Thinking Strategies (PATHS®)
Michelle Hurlburt
This session will discuss the research-based social and emotional learning program, Promoting Alternative Thinking Strategies (PATHS®). Relevant research, along with an overview of the program's key features, and stories of its benefits and how it is being implemented in classrooms in the Tri-County Regional Centre for Education will be presented.
Michelle Hurlburt Bio:Michelle Hurlburt graduated from the Nova Scotia Teachers College with a Bachelor of Education degree and a Specialization in French after receiving her high school diploma from Yarmouth Consolidated Memorial High School. With her new teaching license in hand, she moved halfway around the world to live, teach, and travel in Asia for eight years. Two years after her return to Nova Scotia, she gained a position in the Tri-County Regional Centre for Education as a Junior High School French Immersion Teacher. However, in her journey to discover her true purpose in the public education system, she tried her hand at teaching a variety of subjects. Her passion for education was finally validated when she worked as a Behavior Intervention Resource Teacher supporting adolescents with school and behavioral difficulties. Currently, Michelle works as a Social and Emotional Learning Coach and Behavior Intervention Teacher within TCRCE's Student Services department. She is often on the road, traveling to elementary schools in the region to support P-6 teachers with the classroom implementation of the PATHS® program and to support schools with students who demonstrate challenging behaviors. Michelle is proud to have graduated in 2017 with a Masters of Education in Leadership in Mental Health Education degree from Saint Francis Xavier University. Along with mental health and well-being, she also has a passion for golf, gardening, reading, travelling, gourmet food, and for learning.
Mindfulness
Stephen Paquette,BASc, RYT, MPH
Mental Health Promotion Specialist
Mindfulness Facilitator & Keynote Speaker
Stephen.J.Paquette@gmail.com
Steve Paquette,BASc, RYT, MPH isa teacher, yogi, health pro and architect of theAIM of NOW; a proven tool to support the application of mindfulness-based practices and principles in the classroom and the staffroom. Steve became a multi-millionaire in his twenties and struggled to find meaning in wealth creation. A personal health crisis focussed his attention on the mind-body link to healing and recovery. Steve trained yoga teachers at the Kashi School of Yoga for ten years before returning to Nova Scotia. He will provide two sessions that may include mindful movement, brain training and other tools based on the AIM of NOW.
Two one-hour sessions will be held in the Drama Room of Citadel High at10:45 am and 1:00 pm, no experience necessary.
Trauma Informed Care in a School Environment
Holly Murphy and Prasanna Kariyawansa, IWK
Please join us and explore strategies to create a culture of trauma informed care in a school environment. Two members of the IWK Trauma Informed Care team will provide a brief introduction to participants. Objectives for the session are:
·Differentiate between trauma and stress.
·Differentiate between trauma treatment and trauma informed care.
·Learn 5 principles of trauma informed care which can be applied to students, families and the workforce.
·Introduce a clinical framework to guide professionals.
·Provide tools to assess your existing environment, strategies and needs of the workforce.
·Resource to obtain more information from the IWK Trauma Informed Care Team.
IWK Presenter Bios:
Holly Murphy, MN, RN BScN, CPMHN(C),
Advanced Practice Leader - Trauma Informed Care.
Holly has enjoyed various roles from clinical care, professional practice, patient safety and management. She believes we all play an important role in creating trauma informed environments. Holly values time with family and friends, being mindful and enjoying the outdoors; especially being by the ocean or a campfire.
Prasanna Kariyawansa, Program Educator, IWK Mental Health & Addictions Program.
Prasanna has an established history of supporting and educating care providers and families with clients between the ages of 3 and 19. He has worked in Day Treatment Services, 24/7 Intensive Services, Inpatient Services, Community and Close Custody environments. Prasanna is passionate about his family, volunteering, cooking and educating people about creating safe environments for all.
Mindfulness in the Classroom
Jenny Kierstead, Breathing Space Yoga Studio
This workshop will give the participants a basic introduction to the NEW Mindfulness in the Classroom Manual that was piloted in the South Shore School Board and implemented in the Native School Board. Participants will be provided with a sample class that included the 4 tiered approach of mindfulness, cognitive therapy, story telling and movement that they can use with clients and students.
Jenny's Bio
An award winning educator and writer, Jenny is founder of Yoga in Schools and Breathing Space. With over 10,000 hours of study in the field of wellbeing, she has developed 8 programs for the public school system.
A visionary in the yoga movement throughout Eastern Canada, Jenny received the prestigious Women of Excellence Award in entrepreneurship and innovation and the RBC Women of Influence.
The Early Years--Career Development for Young Children
Milldred Cahill, PhD
CERIC (Canadian Education and Research Institute for Counselling)is a charitable organization that advances education and research in career counselling and career development, in order to increase the economic and social well-being of Canadians.
The Early Years--Career Development for Young Children: Educators and parents are uniquely positioned to inspire, motivate, and support young children in their academic, social/emotional, and career development. In this session, participants will have an opportunity to see the findings of a three-year research study on young children (Preschool to Grade Three), their parents, and teachers on career development. Children reveal though play their stories and musings about themselves, work and career concepts. Educators and parents reveal their perceptions and recommendations for effective career education for the early years. Two publications (one for Educators and one for Parents/Guardians) roll out these rich findings.
Brief Biography:
Dr. Mildred Cahill has just retired from Memorial University where she was a Teacher and a Counselling Educator for 34 years with the Faculty of Education. Her research includes the design, implementation, and evaluation of Counselling Programs in Career and Diversity Counselling for children, youth, and adults.
*More info to come...